The Leading Private Party Acquisition Solution.
Buy From The Street. Better.
Auctions are supplying less and less to retailers. How do you keep dealership inventory healthy?
"Dealers could see at least three more years of scarcity for vehicles 3 years old and younger because of the decline in new-vehicle production that started in 2020."
Cox Automotive Chief Economist, Jonathan Smoke - Automotive News, Oct 2022
PRIVATE SELLERS ARE THE ANSWER!
VAN sources
private-party vehicles

from more than

18 different platforms

and provides all necessary tools to communicate with sellers and manage opportunities. Franchise and Independent dealers can

boost their street purchase strategies

with our advanced tools and experienced Performance Team

dedicated to your success

.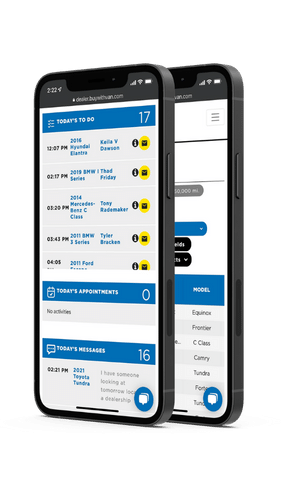 10 Years and Counting as the Industry Leading Private Vehicle Acquisition Platform
Custom filters tailored to your specific criteria

Aggregate listings from all major classified sources

Major integrations with vAuto, CarFax and all major CRMs to stream line your buying process

System-scheduled textual communication platform

Daily, Weekly and Monthly performance reporting
Acquire more of the right vehicles at the right price

Connect with newfound consumers in your market

Decrease time to line and reduce holding costs

More profit, less expense to your bottom line

Efficient use of your team and time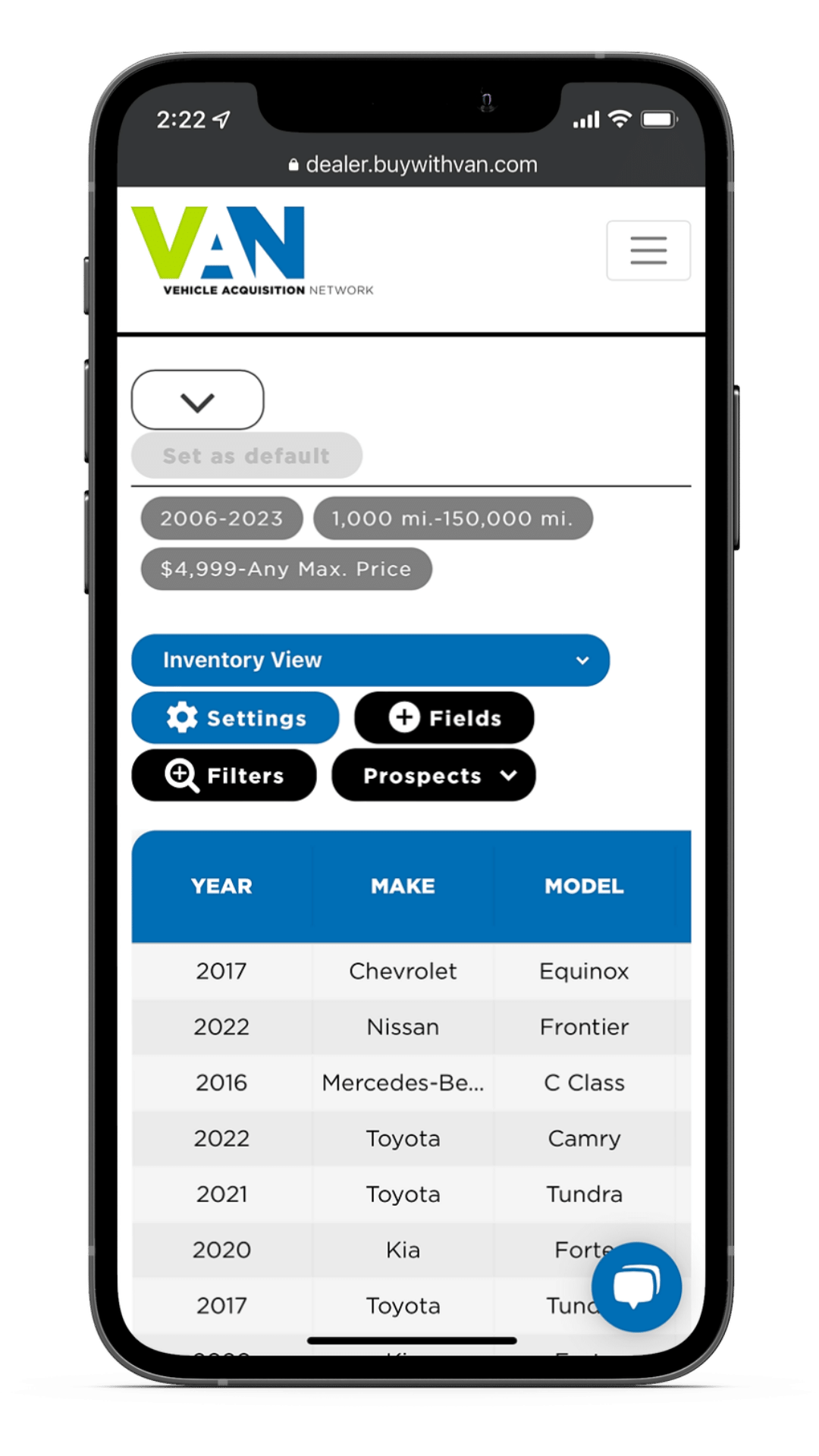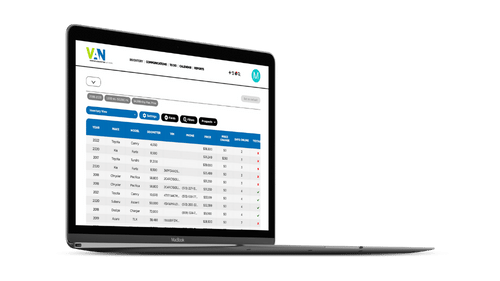 Vehicle Acquisition Network opens the door to the vehicles you're currently missing. Our technology pulls top-quality consumer cars from a wide net of online marketplaces, connecting you directly with the seller. Backed by our expert support team, our private vehicle acquisition software gives you the power to expand your brand, increase your market share, and develop long-term relationships, all at a fraction of the cost.
Average Turn Time (per vehicle)
Average Profit (per vehicle)
Secure Your Market Today!
Vehicle Acquisition Network can teach you how. Get started with a free demo today.