MagicLink Rollout
Explaining Our New Security Update.
We're changing how you log in.
The Vehicle Acquisition Network is improving your account security by changing how you log in. Next month we will roll out our passwordless authentication system across the entire platform via MagicLink technology. It's imperative that you and your team understand these changes and how they will affect logging in. The timelines and processes that will be updated on your VAN accounts are explained below.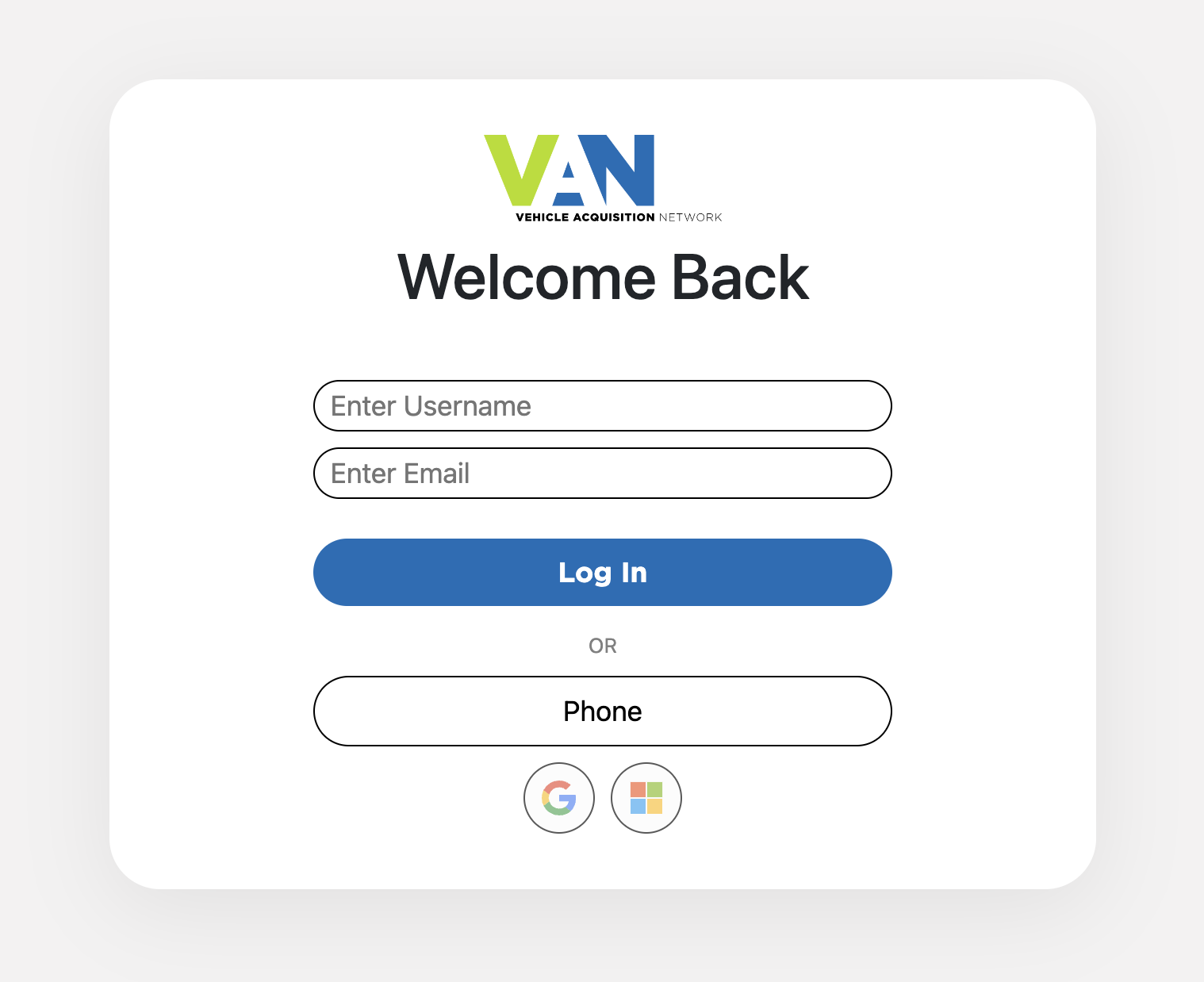 VAN's new MagicLink login screen.
When will this change happen?
This fundamental change to the system will happen on August 15, 2023.
What happened to my password?
1. Input your username and email address on the VAN page
2. You will receive an authentication code on the VAN page, note that code
3. You will receive an email with a link to click, which will prompt you to enter code
4. Code successfully entered, you will be directed back to the VAN page with access
Why was this change made?
Poor passwords actually account for 81% of all security breaches since over 59% of people reuse their passwords everywhere. A secure passwordless identity solution significantly reduces a company's operation cost, risk, and liability. Magic Link users do not set/memorize passwords for authentication. Instead, a Magic Link email is sent to the user's mailbox.
Who do I reach if I need support?
Please contact your Performance Manager if you would like any additional information about this change. We'll be happy to help!